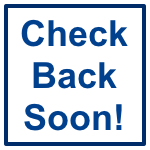 Check Back Soon for More Products!
More products are on the way!
We hope you like our newly re-designed website!
We thank you for your patience as we continue to load products from our massive inventory.
If you have any questions about specific items, don't hesitate to contact us via our "Contact US" page above.
Categories: Banjos & Mandolins, Basses, Bassoons, Cables, Capos, Capos, Cases, Cases & Bags, Cleaning & Maintenance, Cleaning & Maintenance, Eastman, Eastman, Effects Pedals, Electric Guitars, Guitar & Bass Accessories, Instrument Stands, King, Playing Comfort, Print Music, Rare & Vintage, Specials & Promotions, Strings, Strings, Tubas