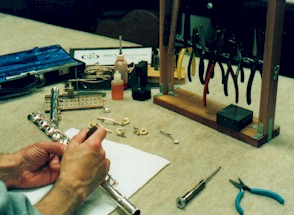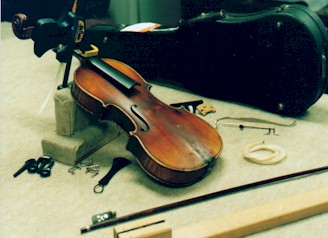 Atlas Music has over 40 years experience repairing musical instruments.
Our repair department specializes in woodwind, brass and string instruments.
On-line and phone estimates are possible, though visual inspection is best
for true accuracy regarding the necessary repairs, time required and cost.
To inquire about having your instrument repaired by Atlas Music, please
contact us with the form to the right.